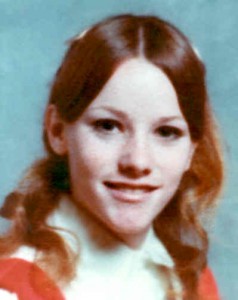 It is the most tragic thing that can happen to a parent and apart from the great uncertainty of the missing child's whereabouts and it's well-being – there is one thing certain: Your missing child is alive.
Missing children are not dead and can never die or we would stop looking for them. They are the undead of our society. They surround us everyday, mostly in form of photos but there is no way we can reintroduce them into our group. We can not interact with them on the basis of some sort of exchange. The dialogue with a missing child can only be an inner painful monolog.
There is no way around it or better: there is no way to it.
We have to try to deal with the unbearable and not only today on the day of the missing child but everyday!
In an attempt to give the missing children a fixed place, a place to honor their daily absence, to acknowledge their existence and so to acknowledge our pain, I put their portraits up on
THE|PORTAL, temporary at the entrance to California City.
Some of the photos I chose, seem to be very old and there is little hope you might ever find this child again, who by now must have turned into an adult. But this is not for the missing children, it is for us who are present and here in this room today. It is for us who cannot mourn somebody who is not dead. And maybe this is also for our inner child we could never bury inside of us.
California City is a very special place with a very special feeling to it. This might not occur to anybody living here but to me the empty streets, the crazy winds and crazy stars, all the missed opportunities and the missing people in this town make California City just the right place for THE|PORTAL which will also be a monument for the missing child.
Dennis Rudolph on behalf of THE|PORTAL, 5/20/2014DAY OF THE MISSING CHILD